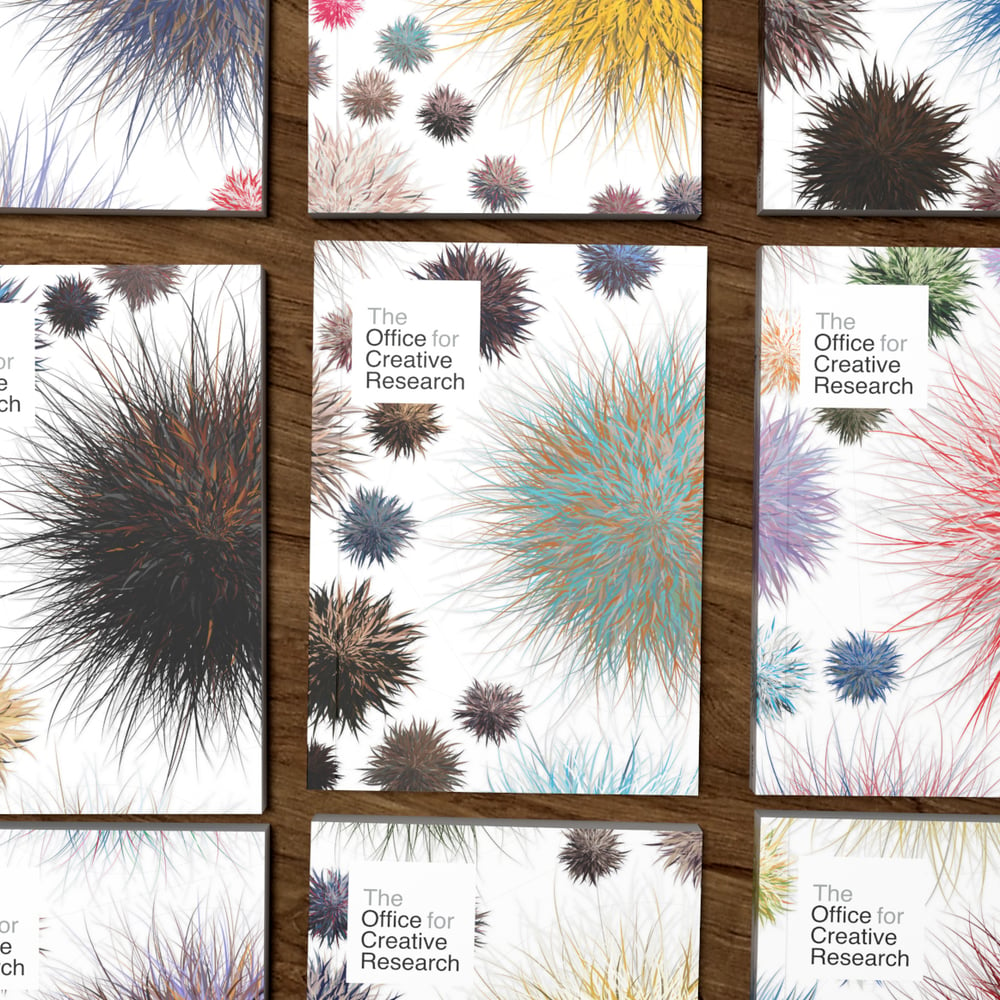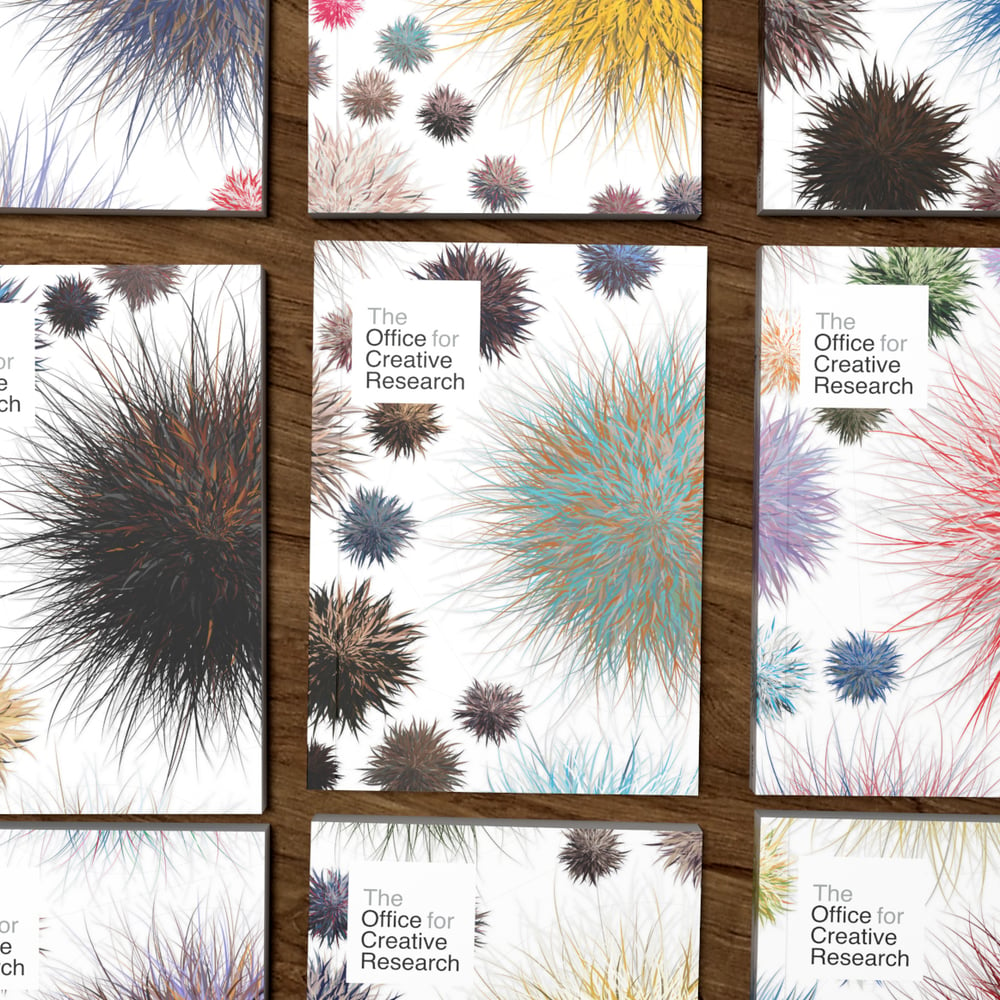 OCR Journal #002
$35.00 / Sold Out
OCR Journal #002 collects writing, visualizations and data ephemera from the last eighteen months at The Office for Creative Research.
This year's Journal includes essays, visualizations, illustrations and interviews from The OCR research team, including special guest writer Candy Chan, and OCR Friday alumni Jason Schultz, Paul Ford, Mahir Yavuz, and Phoenix Perry.
224 full color pages.
5 x 7.25 inches, perfect-bound.
Each journal has a unique data-generated cover.
Only 1000 copies.
---

The Office for Creative Research is a multi-disciplinary group exploring new modes of engagement with data.